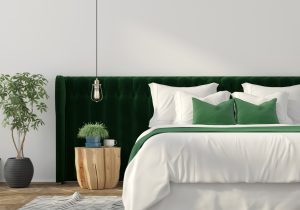 Bedrooms are one of the most intimate places in a home. It is the place where you retire at night, where you may spend time reading or relaxing in a sitting area, and it is the one room in the house where posh and comfort come together. There are also many different styles of bedrooms that are out there to choose from or to recreate in your own home. A bedroom may also have a separate balcony or, in some homes, the master bedroom with have a totally separate entrance.
Styles
Bedroom styles are as varied as the type of homes that exist. They can be a combination of one style and another, or have a specific "theme" such as beach and lighthouse all the way to "European Bordello". It is a matter of preference and purpose. The bedroom can be a utilitarian area in which to sleep or a special place where romance abounds! This is one of the reasons that "do-it-yourself" can be such a rewarding project when it comes to home renovations, décor, and design, especially in the bedroom.
Traditional and antique styles will always remain a favourite. With the introduction of Shabby Chic, the bedroom can be the ultimate place to create the look of "romance". A sleigh bed, which has a formal headboard and footboard, is always an elegant style that will suit any type of décor in order to complement it. Whether you choose the clean lines of ultra-modern to the luxurious look of Victorian Shabby Chic with loads of plush pillows or even a fabric backdrop, the bedroom is the most personal area of the home and best expresses the tastes of the person spending time there.
Mix and Match
Today's look allows for different types of wood to be part of a bedroom set. Furniture placement will also determine the overall feel of a room. For example, in a small bedroom in a condo, angling the bed in a corner and having either a fabric backdrop, hanging stained glass art or even a large plant in behind, the look of the room will immediately transform. The use of mirrors is wonderful also in a smaller bedroom both to reflect light and also to reflect the treasures in the room, not to mention the utilitarian use of a mirror. We all need to see our own reflection once in awhile!